We Need Some Things from You to Create Your Perfect Garage Door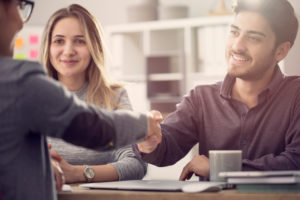 At Dynamic Garage Door, we pride ourselves on offering more than just incredible custom garage doors and gates – we also offer the best customer service around. In fact, if you want to work with us for your garage door then we will need to cover a few things during your consultation. Read on to learn what they are. Then gather your info and give us a call at 855-343-3667 to get started.
These are good things to know when you contact us
You do not need to have solid answers to all of these questions but it is a good idea to have general answers in mind. At the very least, know that we will be asking them and prepare any questions you have for us.
What size garage door or custom gate do you need?
What is your budget?
In what design style was your home constructed? We want to make sure that the door will match with your home.
What functions are you looking for in a new garage door?
Are there certain features that are must-haves? What about wants?
Do you have any other requirements?
Today's garage doors are available with truly incredible custom technological options. The more information we have about what you are looking for, the better equipped we will be to help you. That said, we can also offer some suggestions if you're not sure where to start.
You can expect us to help you throughout the process
Once we have an idea of what you are looking for, we can present you with several options at different price points. We can give you a complete quote that includes the equipment and labor. We will advise you on any manufacturer's warranty that may apply to your door as well as any warranty we offer. There may also be warranties on the garage door opener, the labor, etc.
Once we install your new garage door, we will provide a maintenance guide that goes over all operational features and advises on maintenance requirements. If you have included smart home technology in your package then we will also provide user guides as needed.
Are you ready to find out what your options are?
The bottom line is that by offering custom garage doors, we can take any need you have and turn it into a reality. Whether you are looking for something simple or something ornate, whether it will be custom or off the rack, you can count on Dynamic Garage Door. Reach out to us at 855-343-3667 and we can get the process started.